Air Namibia was founded in 1946 and for many years operated several types of Boeings. All Boeings are now history as the airline operated solely Airbus and Embraer aircraft.
Only 45 Boeing 747SPs were built and Just Planes feels very lucky that it was able to film the aircraft with 4 airlines : Corsair, IranAir, South African Airways and in this case Air Namibia. The airline leased the SP from South African in the early 90s for service to Europe. Our program was filmed in 1998, the year before the aircraft was replaced with a 747-400 which we also filmed in another program.
We're also very happy that we were able to film this aircraft on 6 sectors taking the European route to London Heathrow via Frankfurt and same on the way back as well as a bonus roundtrip to Johannesburg to give you plenty of time to enjoy the SP!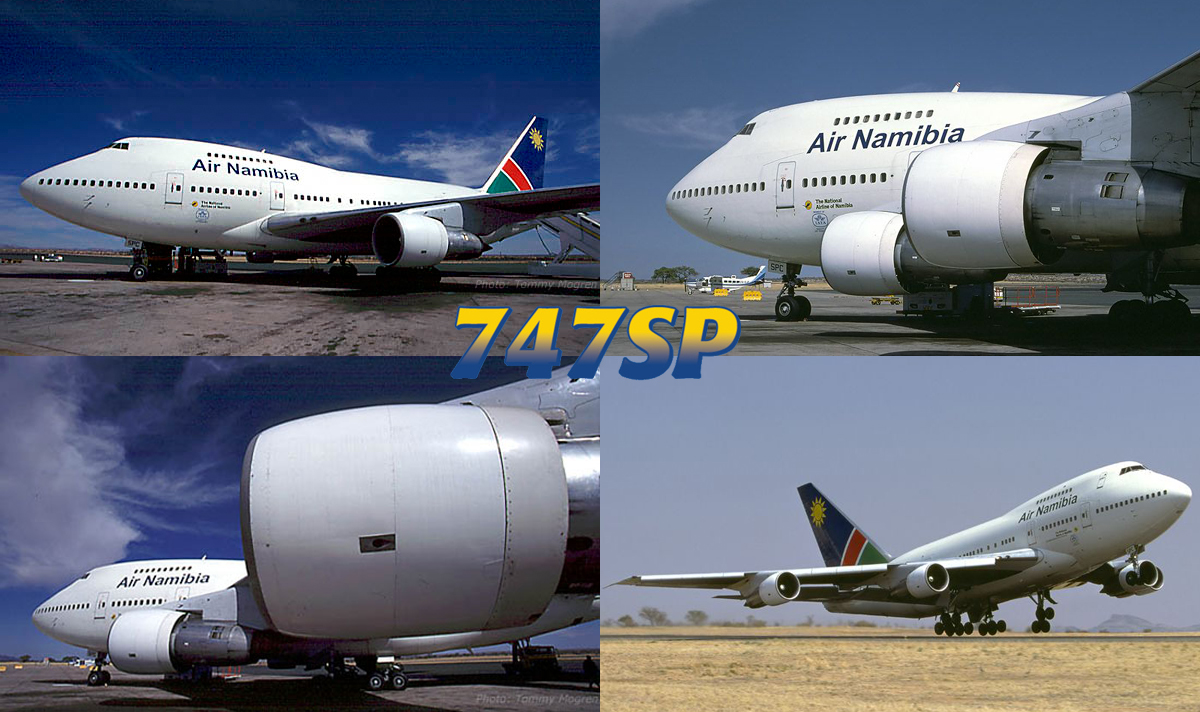 Flight Information

A/C

Reg

Flight

Route

Flt Time

Destinations

747SP

ZS-SPC

SW 285

WDH-FRA

9h12

WDH Windhoek, NAMIBIA

FRA Frankfurt, GERMANY

747SP

ZS-SPC

SW 285

FRA-LHR

1h30

FRA Frankfurt, GERMANY

LHR London Heathrow, UK

747SP

ZS-SPC
SW 284
LHR-FRA
0h59

LHR London Heathrow, UK

FRA Frankfurt, GERMANY

747SP
ZS-SPC
SW 284
FRA-WDH
9h02

FRA Frankfurt, GERMANY

WDH Windhoek, NAMIBIA

747SP

ZS-SPC
SW 734
WDH-JNB
1h27

WDH Windhoek, NAMIBIA

JNB Johannesburg, SOUTH AFRICA

747SP

ZS-SPC
SW 711
JNB-WDH
1h31

JNB Johannesburg, SOUTH AFRICA

WDH Windhoek, NAMIBIA