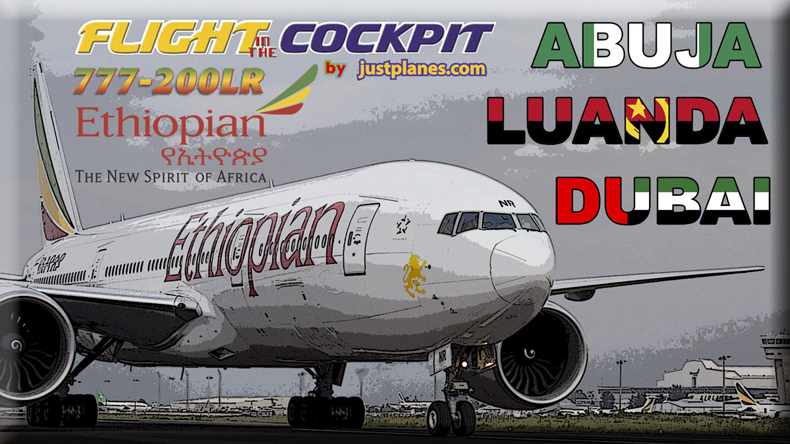 Our Ethiopian Airlines series continues with the 777-200LR. We start off with a roundtrip to Nigeria and feature a Captain who will present the aircraft to you inside and out with walkaround, cockpit presentation, Electronic Flight Bag etc... We continue with a very scenic flight to Dubai and our 1st ever flight to Angola becoming the 167th country we've filmed!! As a bonus we've included a flight out the 1st 767 with winglets in our series and you'll learn all the benefits of having these winglets installed, specially for flying out of Addis' high altitude airport.
+ Crew flight preparation at Flight Ops
+ Cockpit set-up
+ Cockpit Briefings, Checklists
+ Walkarounds of B777-200LR
+ Cockpit Presentation of B777
+ Features of Electronic Flight Bag
+ Training requirements to upgrade to B777
+ 1st flight in the series on a 767 with winglets!
+ Fuel savings with winglets
+ External action footage of B777 & B767
+ Cabin visit of 777-200LR
+ Inflight First Class service on 777
+ 1st flight to Luanda & Angola
+ Great scenery to Africa, Asia & Europe!
Flight Information

A/C

Reg

Flight

Route

Flt Time

Destinations

B777-200LR

ET-ANR

ET 911

ET 910

ADD-ABV

ABV-ADD

4h20

4h04

ADD Addis Ababa, ETHIOPIA

ABV Abuja, NIGERIA

B777-200LR

ET-ANO

ET 602

ET 603

ADD-DXB

DXB-ADD

3h20

3h02

ADD Addis Ababa, ETHIOPIA

DXB Dubai, UAE

B777-200LR

ET-ANN

ET 851

ET 850

ADD-LAD

LAD-ADD

3h59

4h26

ADD Addis Ababa, ETHIOPIA

LAD Luanda, ANGOLA

B767-300ER

ET-ALO

ET 706

ADD-FRA

6h55

ADD Addis Ababa, ETHIOPIA

FRA Frankfurt, GERMANY